A study made by Mary Meekers based on IAB Ad spent data showed a high potential of growth for the Internet ad and especially for the mobile ad spending market. In fact, in the USA in average, people spend 20% of their time on mobile devices vs. 4% of total ad spending on this channel.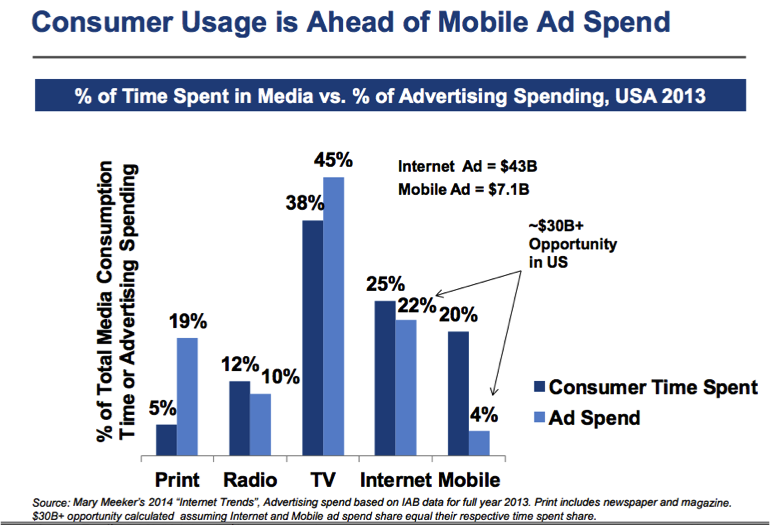 However, there is still work to be done in advertising for mobile usage:
Only few agencies master display mobile technology
Only few solutions to tracking consumers on mobile and to measuring the advertisement impact especially in-app formats.
Banners developed for mobile display advertising are much too large for the screen size and thus considered intrusive.